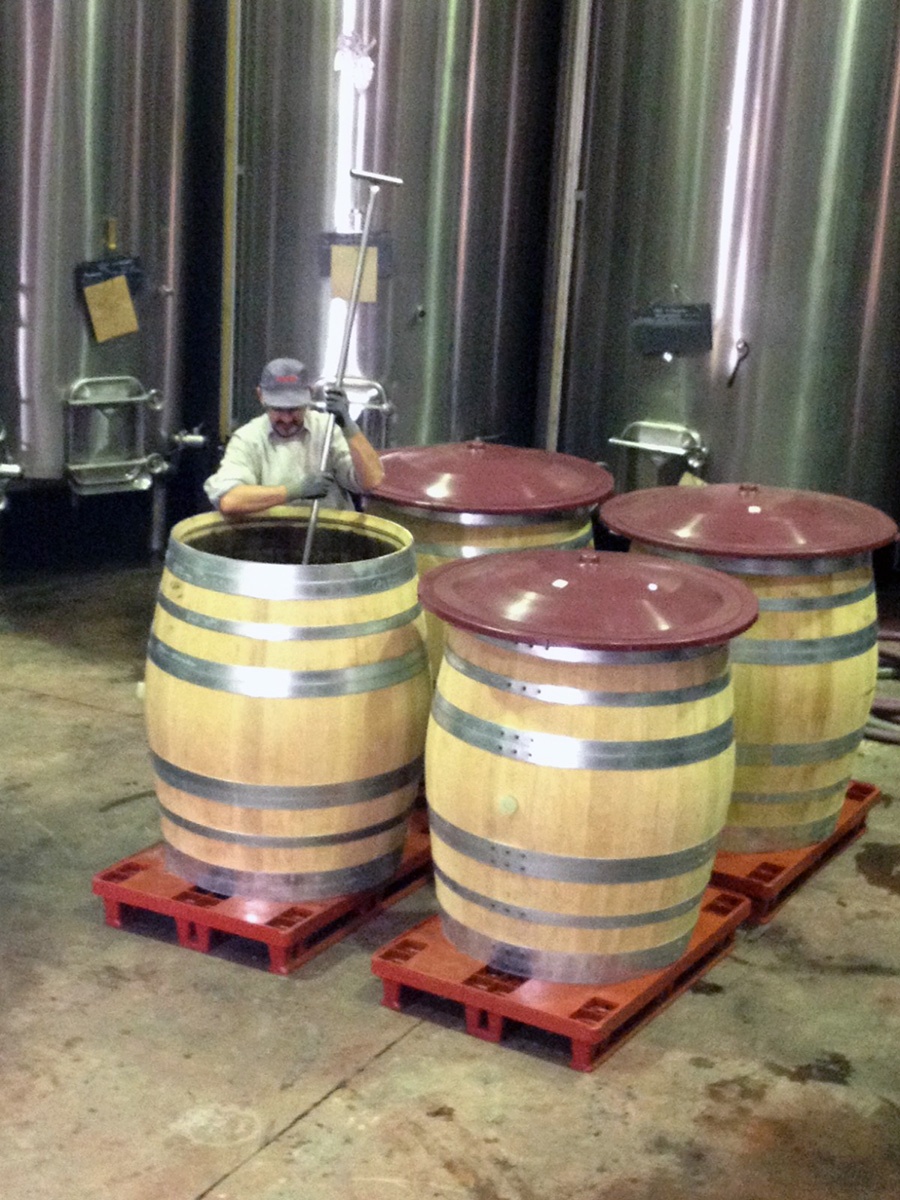 The integral vinification
This year, we have innovated by resorting to integral vinification, which is a process that makes it possible to put the grapes in contact with the barrels at the beginning of the alcoholic fermentation.
To begin we selected the most beautiful parcels and sorted the grapes by hand on a sorting table to guarantee its quality, then we passed them to the destemmer (to separate the seeds from the bunch).
The kernels were then poured into 600-liter open oak barrels (half-muid).
We have drawn the barrels (technique consisting in pressing the marc hat with a pestle in order to extract the material).
We stored the wine in barrels of 400 liters, then we pulled them and put in the initial half-muids.
We will leave this wine in breeding for 12 months minimum.